Ever since I watched Karlie Kloss walk the runway at Burberry in a high-waisted, high shine leather pencil skirt, gold leopard print pointed shoes and THAT burgundy high collared, white heart print shirt, I knew it'd become a huge trend. It's not that it was really different, it was more the subtle yet statement look it portrayed. It's one of those shirts you could wear with skinny jeans and pumps, or under a blazer with cigarette pants or even tucked into shorts and topped off with killer heels. It's wearable for an array of ages, both sexes and just anybody in general.
W
hether you're like me and you go for the high street copy, or whether you're lucky enough to be like Victoria Beckham and have the 
real 
Burberry leather collar one, you can find your own one. Honestly I don't get how such a simple pattern has caught on so much, but it has in a
huge
way. From Awear's exact copy shirt, to Primark's skater skirt and chiffon tea dress, and of-course River Island also copied the print, but onto jumpers and a pinafore rather than blouses. If Victoria Beckham, Alex Turner, Elle Fanning 
aaaaaand
Harry Styles can all wear the same style, then so can us normal, high street kids.
Nothing like an original:

Thank god for high street copies: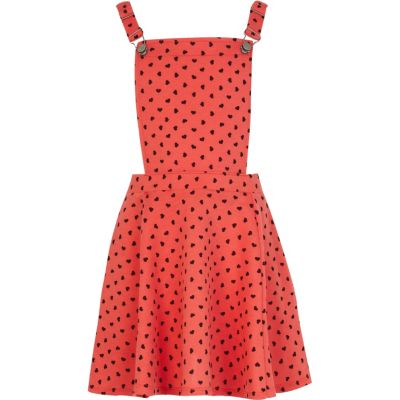 Then again that one collection seemed to hit every a/w trend with a 'nail-on-the-head'. From larger animal print, heart print, bold stripes, high shine leather, below the knee dresses/skirts, loosely tailored felt jackets and of course the classic Burberry caramel trench. The only trend they didn't embrace was the pale pink, blush color, and in my opinion that was a smart move (speaking from a pale skinned girl that would blend in with anything that colour!) 
Soooooo who's up for splurging on the real-deal and letting me borrow it…for a few…months?
You know you love me,