"A well tailored suit to women, is what womens lingerie is to men." 
A fact that Barney from How I Met Your Mother, declares every day and every night to Ted Mosby. Now I know it's very hard to be Barney, as barely any guys would enjoy wearing a different, well-tailored suit every day, but that's not the point i'm trying to get across. The main point is, that ninety percent of girls find well-dressed, stylish men very attractive. How could they not? There's just something incredibly sexy about a guy that knows how to dress well, what colours actually suit him and what his true style is. Which, I'm going to be honest, was always a hard thing to find with guys but recently I've found that guys are becoming more style conscious. However, it's still rare in some places (like my hometown) as many guys tend to dress exactly the same, thinking that's considered "fashionable" rather than looking at trends and interpreting them.
Then again, I'm going to be honest and admit that guys dressing the same and following trends, is always going to be a ten times better than a guy wearing tracksuits 24/7. Whoever invented the trend of matching grey tracksuit pants and hoodie, needs to be slapped in the face. I understand that comfort is very important in many peoples lives, but there's a fine line between home-comfort-clothes and public-comfort-clothes. We all have clothes in our wardrobes that are used for just lazing about at home, but we'd never wear them past our front door. However, some people do, then end up embarrassing themselves and then are known as the "guy-with-the-matching-grey-trackies". They could be a lovely, stylish person, but that one mistake could cost them their own "fashion" reputation. I don't have anything against people that wear tracksuits everyday, as some guys wear tracksuits the whole time and look well because that's their style, they're just sporty guys. However, I think that it's a loss, and in my eyes it's a Pretty Woman moment: "BIG MISTAKE. HUGE."
In my opinion, if it wasn't for men like David Gandy, Douglas Booth, Harry Styles or even the "youtube famous" Jack Harries. I don't think boys would consider putting effort into their clothes, well I don't think guys in my area would anyways. Whether they're famous models, musicians or artists, most men in the celeb world, seem to constantly be impeccably dressed, even when they're papped just strolling through the streets of London or roaming the crowds at festivals, they're just so effortlessly stylish. That's probably one of the biggest -and only- things that annoys me about guy style, they have the ability to be stylish and well-dressed, but yet they still look effortless. That's not even possible for us girls, well maybe it is for some, but not for me.
What's even worse is, most of the best dressed male celebrities are Burberry lovers, as they've at-least once, been seen at a Burberry fashion show. In all honesty, who could blame them? Burberry's Christopher Bailey never fails to create perfectly tailored, on-trend, casual and dressy pieces, for men. Even the most recent Spring collection was flawless yet again. Yes, it was probably overall a bit too bright for reality with the the use of mostly primary and pastel colours and incredibly vivid footwear, but the single items were pretty practical. Tailored suits, shirts-under-knitted-jumpers (some even had hoods), ankle length trousers, stripy jumpers and even brightly coloured macs, it was really like a Louis Tomlinson heaven wasn't it?
Lookbook has also had a massive impact on guys style, and actually style in general. It has almost given people a confidence boost with their style, as it has showed that there are tonnes of people out there that dress unusual, crazy and just don't care about others negative opinions. The guys that are considered "Famous" on lookbook, are guys that I want to thank and curse, because if it wasn't for them I wouldn't have as high standards with guy-style, as I do. Guys like Adam Gallagher, Vini Uehara or Edward Honaker, are the lookbook guys that have style, that even I myself, envy. I don't even care whether they're gay, I'm still slightly in love with them. Especially Adam Gallagher, there's something about his style that just makes me…well, jealous.
I'm not saying that all guys need to dress like Douglas Booth or Adam Gallagher, but I'm just saying they shouldn't be afraid to embrace trends and adapt them to their own style. A fine example of the opposite to that is, recently on nights out there has been a few particular trends when it comes to guys clothes. One, is that every second guy seems to be wearing jumpers, and I don't mean thick-knit jumpers, I mean the ones that come in grey, navy, burgundy or dark green. They look well, but they're everywhere these days. Secondly, there has also been a lot of elbow-length-sleeved shirts, which honestly, looks well ninety percent of the time. Also, Burgundy seems to be a very popular colour with guys these days, it's usually considered a winter colour, but for some reason it's still common in many guys wardrobes.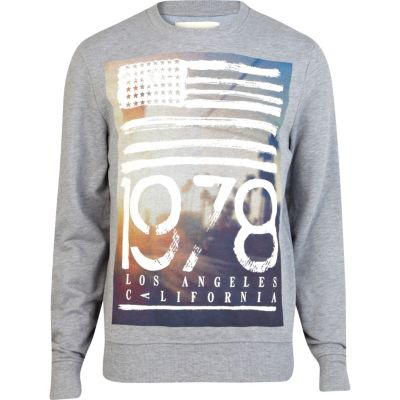 Now I'm not saying any of these trends are bad, I'm just saying that they seem to be particularly commonly worn by guys these days. I still wish they were more creative with their style though, OH and get rid of all those dreadful snapbacks (I beg of you, pleaseeeee, replace them with Trilbys this summer, they always make a guy look pretty damn hot.) Everytime I see a guy wearing one I'm tempted to run up and tear it off his head, they're just awful. Then again some guys can pull them off, however I still strongly dislike them.
To any boys out there that may be reading this, don't be afraid to put your own twist on trends, I'm not saying go all out I'm just saying, you don't have to follow everyone else around you.
Just enjoy fashion, because if us girls can, so can you guys.
   Hannah.x.


P.S: I love you all, thanks for reading my blog it means so much to me…