The school year has finally ended, my exams are just about finished and Summer has finally arrived, and surprisingly enough, it arrived alongside some sunshine too. I must admit, Summer is my favourite time of year. It's the chance where we can break out our denim shorts, gladiator sandals, trilby hats and for the lucky ones, bikinis. I may not have the ability to get a beautiful, glowing tan, but I still always get a somewhat blondish-highlight-glow to my hair. It may sound stupid, but trust me, I do.
I'm really excited to embrace the many new summer trends that were shown during Paris, London and NYC fashion weeks at the start of the year, however I'm highly disappointed in the high-street summer trends this season (be warned, a rant is on its way…). There were so many beautiful. trend-worthy items on the catwalks, so why weren't they followed? From D&G, to Burberry, to Chanel and even to the beautiful collection of Mary Katrantzou, there were just so many to choose from!
Speaking from a bargain-hunter-shopper, I know it's hard to find decent designer copies, but usually some shops do really well in achieving copies, however this weekend I was very disappointed. I went shopping, and I barely bought anything. Going into
Pennys
is like going into a young teenagers first disco (or as I like to call it, a teenie-bopper-disco), as nearly every rail is full of neon colours, un-attractive disco pants, tops with sayings or words that don't make any sense or band tees of Justin Bieber. Not that I have anything against those items, but where's the style? No offence to anyone, but neon will
rarely
suit you, (
if it does, well I salute you!
) disco pants usually give all girls camel-toes, and well wearing a word/phrase across your chest that doesn't make any sense, is just embarrassing. I just miss the times where you'd go into Pennys, and buy loads of items that were on trend, but cheap. Now, it just comes across cheap in general.
Yes,
there still is some nice pieces, but I just wish there were more. I'm also
beyond
disappointed with
River Island
these days, especially when it comes to the Rhianna collection. I'm sorry, but why pay 
€
70 for shorts that have an imitation denim jacket tied around the waist of it? Why don't you just go into somewhere like
Pennys, H&M
or even
Tesco
, and buy denim shorts, and a denim jacket on their own? They'd be less than 
half
the price, and you could use them separately too. It's awful. What's with those terrifyingly ugly shoe-boots too, like who – in the real world – would wear them?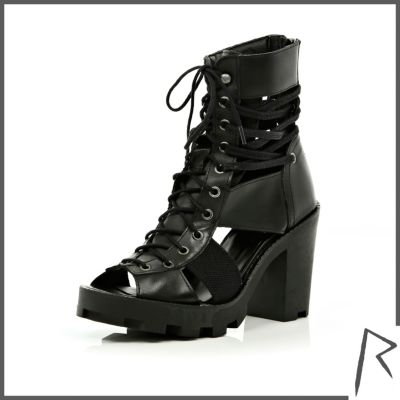 However, I must say some shops were full of stylish delights, like H&M or Zara. Especially Zara, because as soon as I stepped into the glossy white shop, I just wanted to try on everything. They had an array of on-trend items from digital print dresses, lace embroidered tops, floral cigarette pants and even heavily embellished clutches. I think the girl in the dressing room thought I was a millionaire with the amount of clothes I wanted try on, but she was shot straight down since I only bought a pair of floral pants (which I'm saving for my birthday night). I also have a weakness for cream lace tops, so the ones I tried on I couldn't get, I already have half a drawer full of them!
Back to reality though now, I was hoping to follow the steps of other fashion blogs, and start doing "street style" looks. So I'm going to take the chance, and start today. Hopefully I'll do it everyday, or atleast every second day, and I also hope you enjoy them. I'd love to hear your opinions.
Today the weather was pretty sunny, however due to the wind I wasn't brave enough to wear shorts. Instead I decided on my tribal denim jeans from River Island , along with a navy lace top from Pennys (and a navy tank top underneath), along with navy bow pumps also from Pennys and random jewellery bits from everywhere. Also, with the strong rays from the sun, I couldn't step outside without my "cheetah" print sunglasses from H&M.
Denim bow pumps from Pennys.
I hope to see you all again very soon,